Welcome to the City of West Fork, A
rkansas
West Fork, nestled in the Ozark Mountains, is ten miles south of the University of
Arkansas at Fayetteville, Arkansas, and a half-hour drive to the home offices of Wal-
Mart and Tyson. West Fork is nearby to popular destinations such as the Crystal
Bridges Museum, Beaver Lake, Devil's Den State Park with hiking and biking trails,
and the War Eagle Mill Arts and Crafts Fair.
West Fork was founded in the 1880s on the banks of the West Fork of the White
River. Founded by the timber industry, milling, and railroad commerce, our historic
homes, parks, library, Farmers Market and community events preserve a small town
feel in an area of rapid growth with a diverse and an expanding economy. Our
beautiful Ozark Mountain scenery, mild four seasons, one of the best school
districts in Arkansas, and opportunities for employment, recreation and higher
education, make West Fork "Where the Best Begins".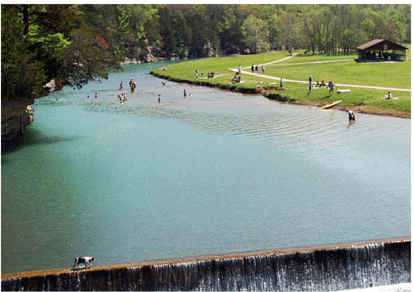 Mayor's Message
POLICE COMMISSION SECOND ROUND INTERVIEW SCHEDULE FOR
CHIEF OF POLICE
We have our first interview for this second round of our search for a Police Chief on
Wednesday,

December 3

at 10:30 at City Hall. Our interview is with Bryan Watts
from Lakeside, Colorado.
The morning schedule is:
8:30 - 9:30 - Meet and Greet for Bryan and Krista at City Hall. Meet the staff and
police officers and any residents who can come.
9:30 - 10:30 - Tour of the town with Butch Bartholomew and Mayor.
10:30 - - Interview with the Police Commissioners and the Mayor. This is done
in an executive session.
At the end of the interview there will be some additional time for the public to talk
with Bryan and Krista.
Please try to support this process and make Bryan and Krista feel welcome in West
Fork.
RAZORBACK GREENWAY AND WEST FORK BIKE AND PEDESTRIAN TRAILS
We are having a public hearing on Monday,

December 8

at the Fire Station here in West Fork. The
purpose of this public hearing is to get input from West Fork residents and people in our larger
community area. We want you to comment on what has been mapped for the interconnections of
trails, parks, schools, etc. in West Fork and the connection from West Fork to the Razorback Greenway
in south Fayetteville. You can view the current map with the trails that have been proposed through
the link at the bottom of this page.
We have had great support and encouragement for bringing the trail system into West Fork and to
provide safe routes to all areas of our town. Along with this support are legitimate concerns about the
For more information about the City of West Fork, call City Hall during normal business hours at 479-839-2342.
routing of our in town trails and how they might serve all of our residents and how they may effect neighborhoods, cross main
highways, connect across the river at different locations and of course costs involved in this process. We will have a representative
from NWA Regional Planning Commission to help in answering questions and providing further information about this process over
the next several months and years.
Look at those routes coming down Campbell Loop, paralleling the White River and the current route down Highway 71 that will
connect us to Greenland and South Fayetteville. Review our in-town routes from Riverside Park, Carter Park, West Fork Schools, the
Community Center, across to Dairy Farm Road and West to Hwy 170 and 156. Can we improve these routes; move them to better
serve our community and still give us neighborhood privacy, add connections to make better and more accessible
connections to all areas of our town and to serve both the need, safety and the wants of our community.
Please join in on this process Monday, December 8, 6:30 at the Fire Station.
Mayor Charlie Rossetti